Pneumatic Double Head Husker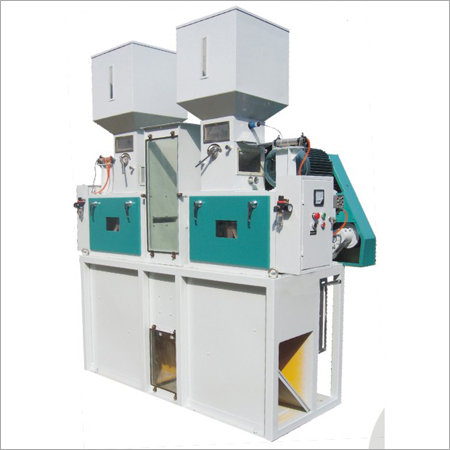 Pneumatic Double Head Husker
clients widely recommend our company in the entire industry for our wide stock of Pneumatic Double Head Husker. All these equipments are extensively installed in the rice mills. Manufactured from the best quality of raw materials, all these machines are used for husking in order to separate the impurities from grains. Working on the principle of relative rotation, the offered equipment has rubber rolls rolling in different speeds for the operation. Driven by a photoelectric air cylinder, the Pneumatic Double Head Husker is offered to clients at competitive prices.
Features
Low power consumption
Noise free operation
Occupy less space for installation

Pneumatic Double Head Husker
With double side synchronous belt driving, it is used for husking by relative rotation of rubber rolls in different speeds. It is characterized by high output, small floor space, no oil pollution or noise. The feeding gate is driven by an air cylinder, and it is automatically controlled through a photoelectric.

Model

Capacity

(T/H)

Power

(KW)

Air volume

(M/H)

Net Weight

(KG)

Dimension

LxWxH(MM)

TH10Bx10

6-10T

5.5x2

5000-6000

1000

2060x850x2370